The Choice Is Yours: Finding a B2B Marketing Agency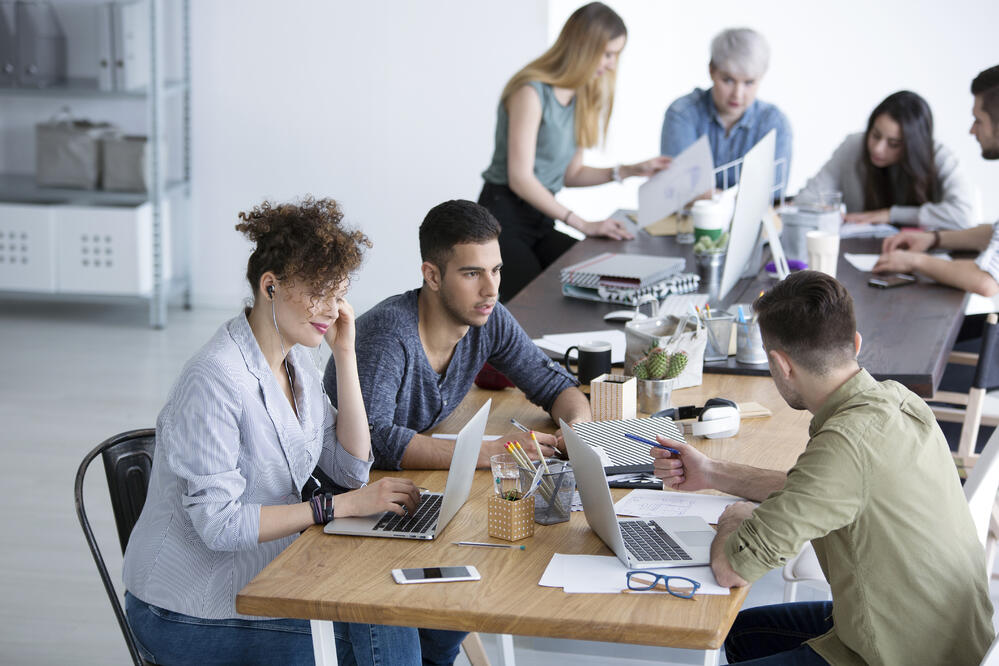 Waffle. And not the tasty kind.
There's a lot of it in marketing, and especially in the B2B sector.
With so many agencies around touting for clients, it's easy to be seduced by big promises, super-slick pitches and achingly hip branding. But these bear absolutely no relation to the ability of the agency.
Of course, they might be very good at what they do after all, but equally they just as easily could be all mouth and no trousers.
So if you're a business looking for the right B2B marketing agency for you, how do you cut through the gloss and find out if you've found an ideal partner?
To help, we've compiled five key considerations to bear in mind as you assess a potential new agency:
Know your goals
Before you go asking a B2B marketing agency what they can do for you, it's important that you have a clear idea of what you want them to do, and why.
For example, it might be that you want to expand something you already do but you don't have the resources to achieve in-house. It might be that you want the expertise and creativity of an external operation to inject fresh ideas into your marketing.
Or it might be that you're changing agency because the one you've worked with previously just isn't delivering the results you're looking for.
In any case, working out your goals and objectives is the essential starting point. The finer details of how you reach them can then be sketched out from there. As a result, you can then define the most important questions you need to ask a prospective agency (more on that below).
Seek someone sector-specific
While larger agencies often take a universal approach at being to market pretty much anything, smaller operations may well focus on certain sectors or industries. This might sound like it's because that's all they've got the resources for, but in reality there's a lot to be said for a sharper industry focus.
If a particular B2B agency is fully immersed in your sector, then they are likely to have developed a very specific skill set that can suit what you're trying to do.
For example, an agency specialising in technology will know the keywords and SEO strategies that resonate with business IT people on social media. They will also know the best platforms and ways to reach them, and will be right on the pulse of new trends and evolutions within the industry.
That's the kind of insight that can get your message firmly planted in the minds of your target audience.
Look for pitch proactivity
It may sound like a really basic thing to say, but any good B2B agency will have done their homework before they turn up for a pitch. Or any other agency, for that matter.
A good agency representative turning up for a pitch should already know your business inside out. He or she will know what you do and what differentiates you in the market.
They'll know who your main competitors are and what your pain points are. They'll also come in with suggested examples of what they can do for you: social posts, creative assets and so on.
These simple bits of proactivity will demonstrate whether the agency genuinely cares about working with you, or whether you're just A. N. Other client to them.
Pro tip: an unprepared person pitching will likely talk in very vague and general terms about what they do, without going into specifics about what would work for your business. If that happens, then it should set off big alarm bells.
Ask questions and get answers
Alongside the previous point, it's important not to let them do all the talking and bombard you with information. It's your business and your decision whether or not to work with them, after all. So if you have any doubts about working with an agency, then the pitch is your chance to really test them on the finer details.
Think about the TV show Dragons' Den for a minute (or Shark Tank if you're in the US). You don't see any of the successful business people on there letting those pitching get away with flawed products or nonsensical financial figures, do you?
The same should apply to pitches you're given.
How much is this campaign going to cost? What marketing automation platforms and practices do you use to execute this? Why is what you're suggesting going to work for my particular product?
If the responses you get to these questions are favourable and decisive, you're more likely to be onto a winner.
Assess their influencer influence
There are, of course, lots of more detailed points I could go into here about individual marketing trends. But you don't have all day. And to be honest, neither do I. So I thought I'd just mention one that is worth keeping in the back of your mind.
Influencer marketing, despite some of the media coverage around it in recent months, is still a popular and effective way of reaching audiences. In particular, micro-influencers are proving very successful by reaching smaller but much more refined audiences.
So it's worth asking questions of an agency about the kind of influencer work they do, especially if they are a specialist in a particular industry. They should very quickly be able to think of initial ideas and strategies that can help you take your product or service to very relevant groups of people.
If you've read this blog and assumed that we never practice what we preach, think again. At Creation Agency, we always make sure we understand your 'why' when we work out the 'how' of your marketing. Take two minutes to learn more about what we do and how we do it.