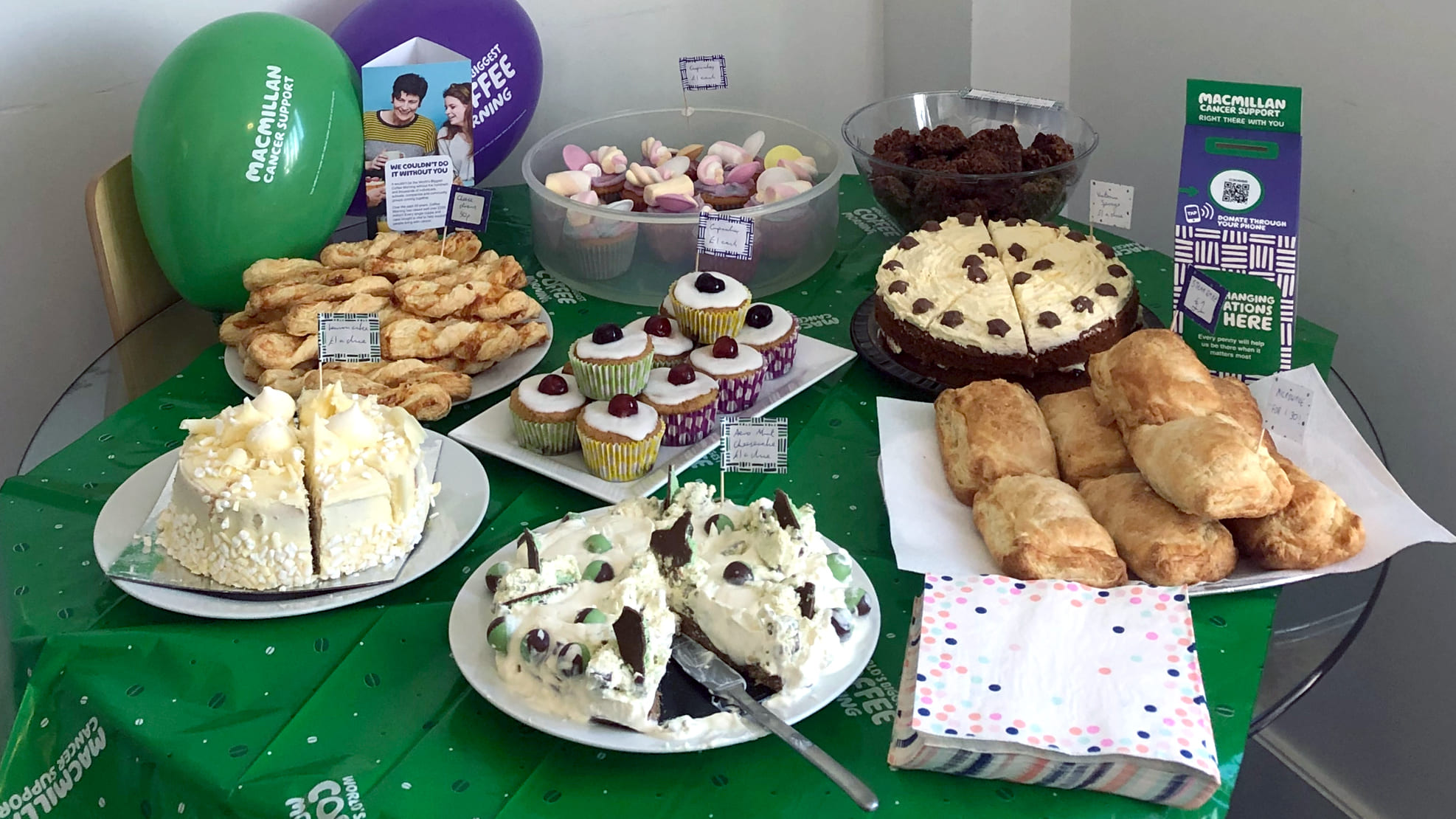 On Friday 24th September, our office was buzzing with energy. Employees travelled far and wide to gather together for a Macmillan Coffee Morning, and for some it was the first time they had met their colleagues in person. 
From delicious carrot cake and homemade brownies to pina colada cupcakes and banana bread (which didn't actually make it to the office), there was a huge selection of baked goods and Creation Agency raised £155 in donations.
Macmillan Coffee Morning 
The World's Biggest Coffee Morning is Macmillan's largest fundraising event for people facing cancer and each year people across the UK show their support by baking cakes. Raising vital funds for the charity, donations help increase awareness, pay Macmillan staff and deliver the essential services needed for people with cancer.
Creation Agency takes part every year and our cake creations seem to get more and more inventive each year!