Join us for a Masterclass at the B2B Marketing Expo 2019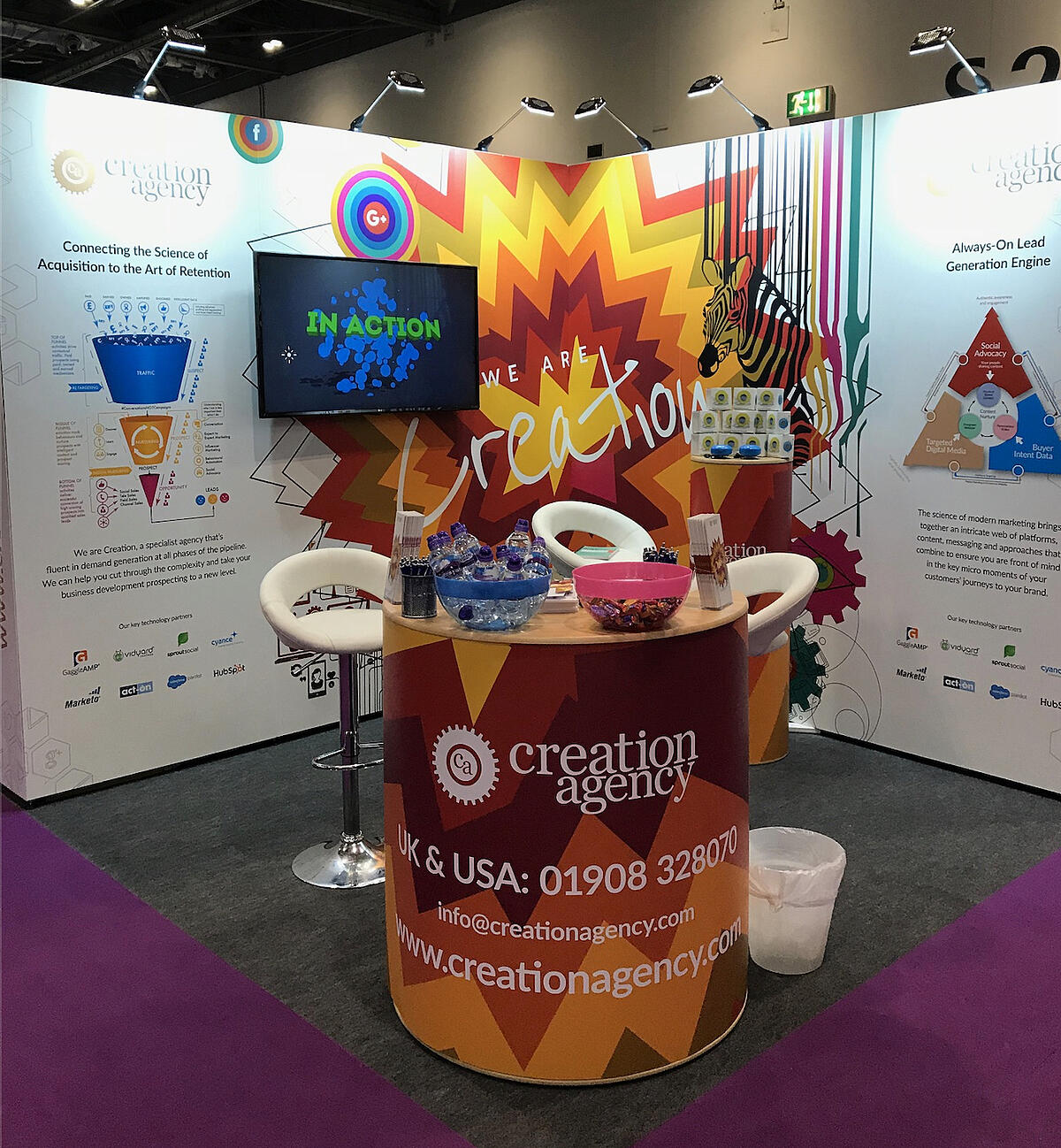 We're excited to announce that Creation will not only be speaking at the B2B Marketing Expo in 2019, and have a stand, but also this year we'll be running invite only masterclasses throughout the 2 day event. We'll keep this post updated with confirmations of speakers and topics for each masterclass, with information on how to register.
What is the B2B Marketing Expo?
With over 25,000 marketing professionals from over 15,000 companies, the B2B Marketing Expo at the London ExCel is the largest B2B marketing event in Europe. Marketing decision makers and budget holders from all over Europe gather for this amazing 2 day event.
Each year Creation has a stand at the event, and our CEO, Jason Sibley, has a speaking slot on stage, but for 2019 we are going further and have secured a large enclosed space in the middle of the hall to run Marketing Masterclasses and inviting our customers and partners to take part in these classes.
Here is our stand from 2018.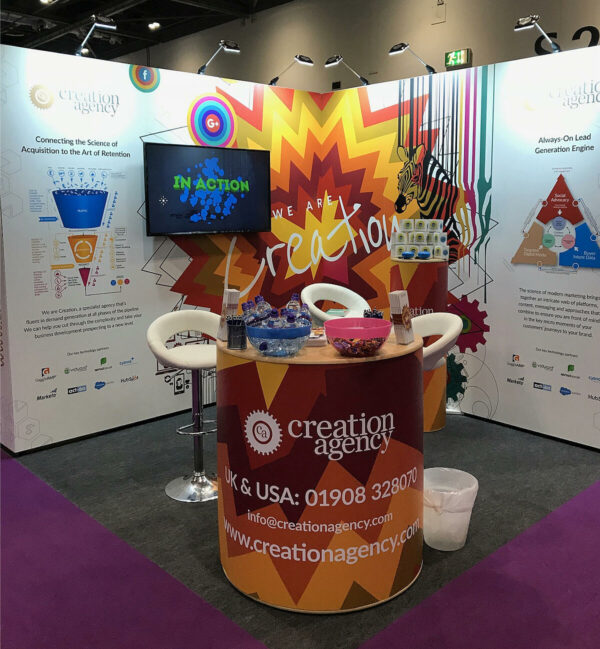 What's on the Agenda for 2019, and How do I book into a Masterclass?
Main Speaking Slot: Jason will be talking about Intent, Opt-in Marketing, and Next Generation Social Marketing with a new social network launching in Q1 called Howdoo. He'll be introducing the audience to The Creation Method for demand generation concept. The title for the workshop is: The Creation Marketing Method for business growth
Confirmed Masterclasses Sessions (45 mins each)
(1) What is Buyer Intent data, and how can it accelerate leads to sales – Presenter Jason Sibley (Creation)
(2) Best Practise email marketing in a GDPR world – Presenter Peter Smith (Creation)
(3) Planning campaigns and account mapping -Presenter TBC (Ludic Charts)
(4) Next Generation Social Paid Marketing – Presenter David Brierley (Howdoo)
(5) Best practise and the art of the possible with paid media – Jack Kosakowski (Creation)
(6) Prospect Smarter – Find prospect data in real time – Presenter TBC (LeadIQ)
(7) Selecting the right content that your audience will love – Presenter Gareth O'Sullivan (Creation)
(8) Building AI based chat bots to accelerate your pipeline – Presenter TBC (IBM Watson)
More to be added soon. Booking form will open soon and places will be delivered on a first come first served basis. Signup for our newsletter to get updates on the event.