Key Video Trends to look out for in 2023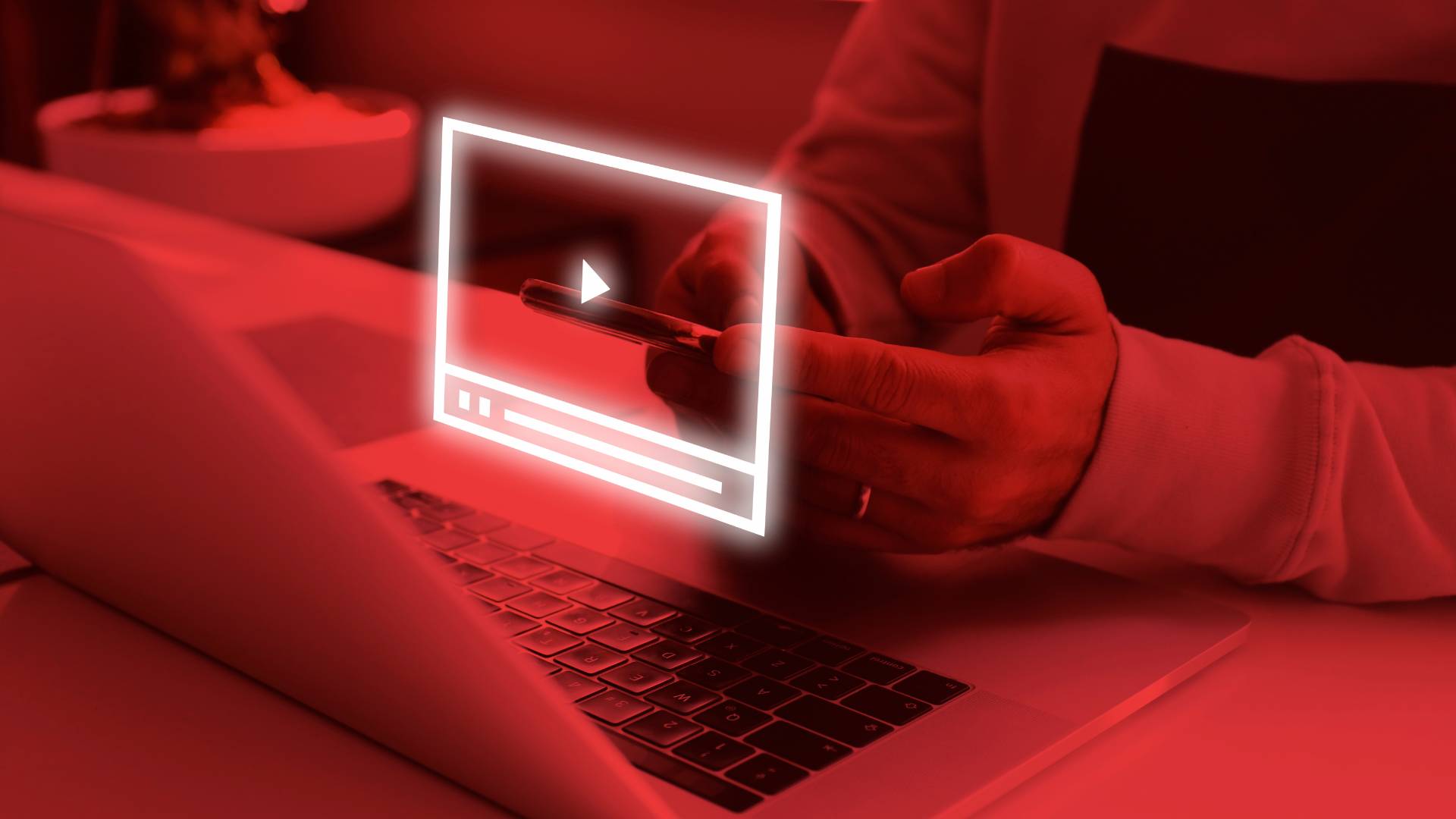 As viewership and ad dollars continue to shift from traditional television to digital video, streaming services are facing challenges in reigning in costs and convincing more people to pay for subscription fees. Inflation and a stagnating economy are disincentivizing consumers from subscribing to additional entertainment products, which is becoming a problem for streaming services trying to achieve profitability. The stability of the streaming industry will be tested in the coming year.
TV ad spend still significantly outpaces streaming ad spend. In 2023, US subscription over-the-top (sub OTT) ad spend is expected to reach about one-sixth of linear TV ad spend. However, streaming offers more ad-free options than traditional television, and when ads are present, they are typically less frequent.
Paid streaming services are largely funded through subscription fees rather than ad revenues. However, ads are becoming an increasingly important part of their business model. Even Netflix, which has traditionally been ad-free, now features advertising, and Disney+ is introducing its ad-based tier on December 8.
Trend One: Viewership will transition to streaming faster than ad spending.
Streaming services are becoming more focused on profitability and cost cutting measures, as debt and subscriber growth slow. This is leading to a shift away from spending on extravagant content in order to attract viewers, and towards a focus on achieving financial stability. Examples of cost cutting measures include Warner Bros. Discovery shelving nearly finished movies, Netflix introducing advertising and laying off employees, and The Walt Disney Co. reducing planned content spending.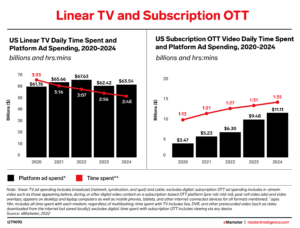 Trend Two: The number of produced shows will flatten in 2023.
As streaming services become more focused on cost-cutting and profitability, the number of shows produced is expected to remain flat next year. This shift towards quality over quantity in content production decisions is being driven by the maturation of the streaming industry and increasing financial pressures.
In the streaming ad market, spending is becoming more diversified beyond the top three services (Hulu, YouTube, and Roku). This is due in part to the emergence of more services for advertisers to allocate their spending to. Nearly all streaming services now feature advertising, with even Netflix and Disney+ adopting ads in recent years. It is expected that Netflix and Peacock will both become billion-dollar ad businesses in 2023.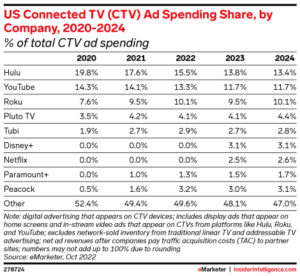 Trend Three: YouTube, Hulu and Roku will lose market share.
In 2023, net YouTube, Roku, and Hulu are expected to account for about one-third of connected TV (CTV) ad revenues, a decline of 11 percentage points from 2019. While their ad revenues will still grow, the broader market will expand at a faster rate, reducing their share.
Streaming services are being marketed differently to individuals based on their tolerance for ads and subscription fees, leading to a proliferation of tiering in the industry. For example, Netflix and Disney+ have both introduced ad-supported tiers, while Peacock offers three different tiers with varying levels of advertising and content.
However, inflation and streaming fatigue are leading more consumers to cancel subscriptions. In response, streaming operators are considering promotions and free tiers in order to maintain subscription numbers.
Trend Four: More paid services will adopt free tiers.
Warner Bros. Discovery is reportedly considering introducing a free ad-supported tier to support its subscription service. This approach is likely to be adopted by other streaming services in the future. A free tier can boost ad revenues and help streaming services maintain contact with customers who have cancelled their subscriptions. However, there is a risk of losing subscription revenues by offering a free product. Paid plans can also be marketed through free tiers.
In Summary: It's clear that like other channels, video habits are changing. Digital and OTT remain important channels but the game is changing, and keeping doing the same old mix will produce lower results. Understanding where your prospects are, and what they are consuming is more important than ever. What's key for our clients is to be able to measure outcomes in flight and to be able to orchestrate this alongside other channels.