Lenovo ISG Division chooses Creation for its new Data Management Campaign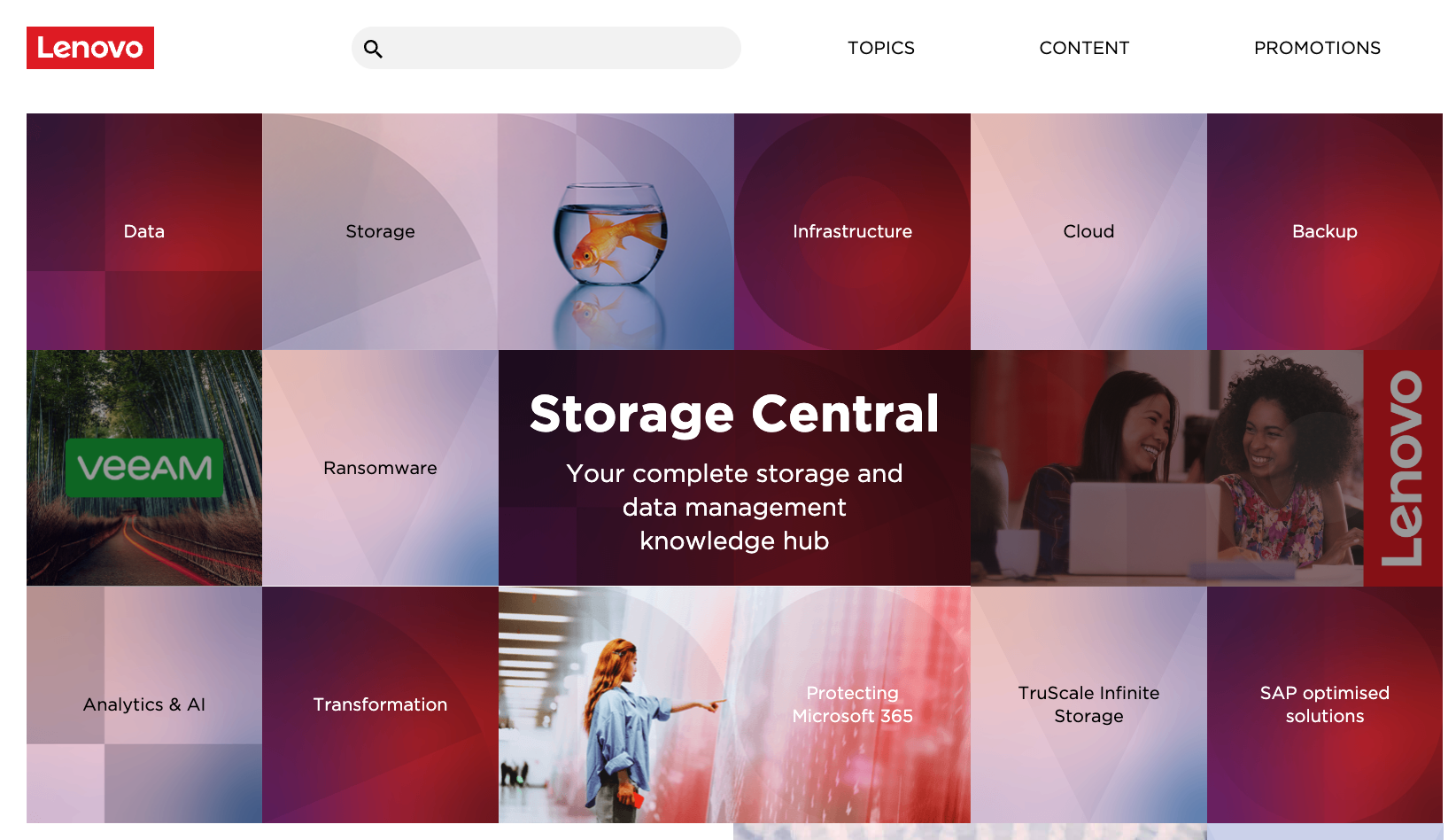 We have some great news to share…
We're extremely humbled and delighted that Lenovo Infrastructure Server Division (ISG) has chosen Creation to run an always-on, Account Based Marketing campaign to promote its modern portfolio of ThinkSystem Storage & Data Management solutions, together with Veeam, in Europe. 
The objective of the campaign is to generate opportunities with new customers, as well as to increase Lenovo awareness and share of voice with selected audiences on their storage and data management solutions.

By uncovering the uncomfortable truths about data, from malware and ransomware to insufficient storage and accidental data deletion, the campaign engages audiences on the hard-hitting reasons why businesses are looking for modern, smarter storage and data management solutions, which is where Lenovo and Veeam can help. 
Centred on a new Lenovo Storage Central Knowledge Hub, the single point of entry for the campaign, we're driving traffic to the hub to access the latest resources across all aspects of Storage and Data Management, from Backup and Security to Analytics and AI, via a multi-touch, integrated ABM plan.
The campaign creative, an eye-catching, humorous expression of the different uncomfortable truths about data, is performing well above industry benchmarks, in terms of click-through and conversion rates.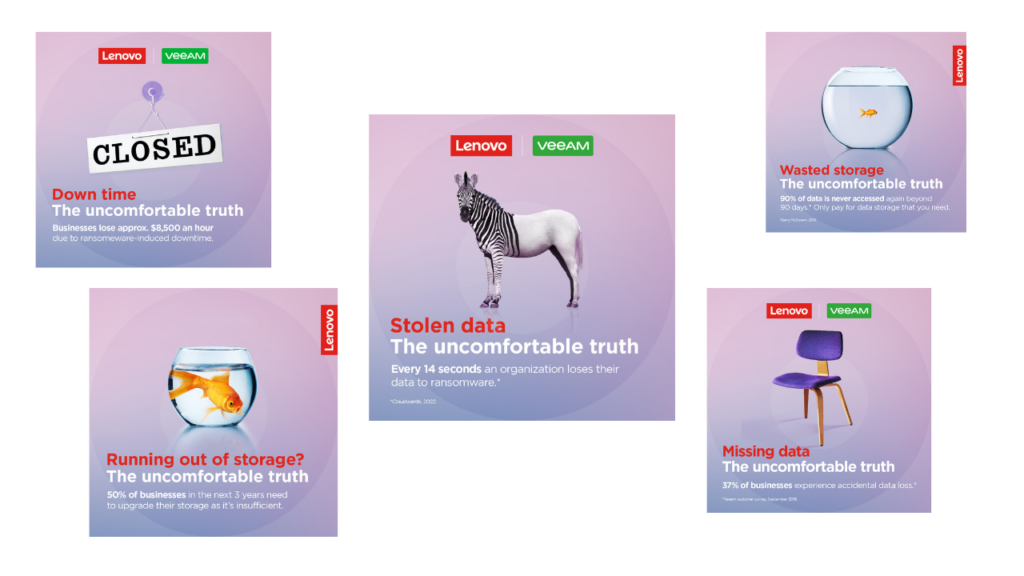 Watch this space as the paid media gains traction and we report more campaign success.
A huge thanks to all those involved and to our new client Lenovo for the collaboration and the confidence in Creation. 
Curious to know more? Please get in touch to discuss the variety of ways we can assist you as we do for Lenovo. 
Get in touch with Creation Agency