Lenovo's partner activation campaign with Cleo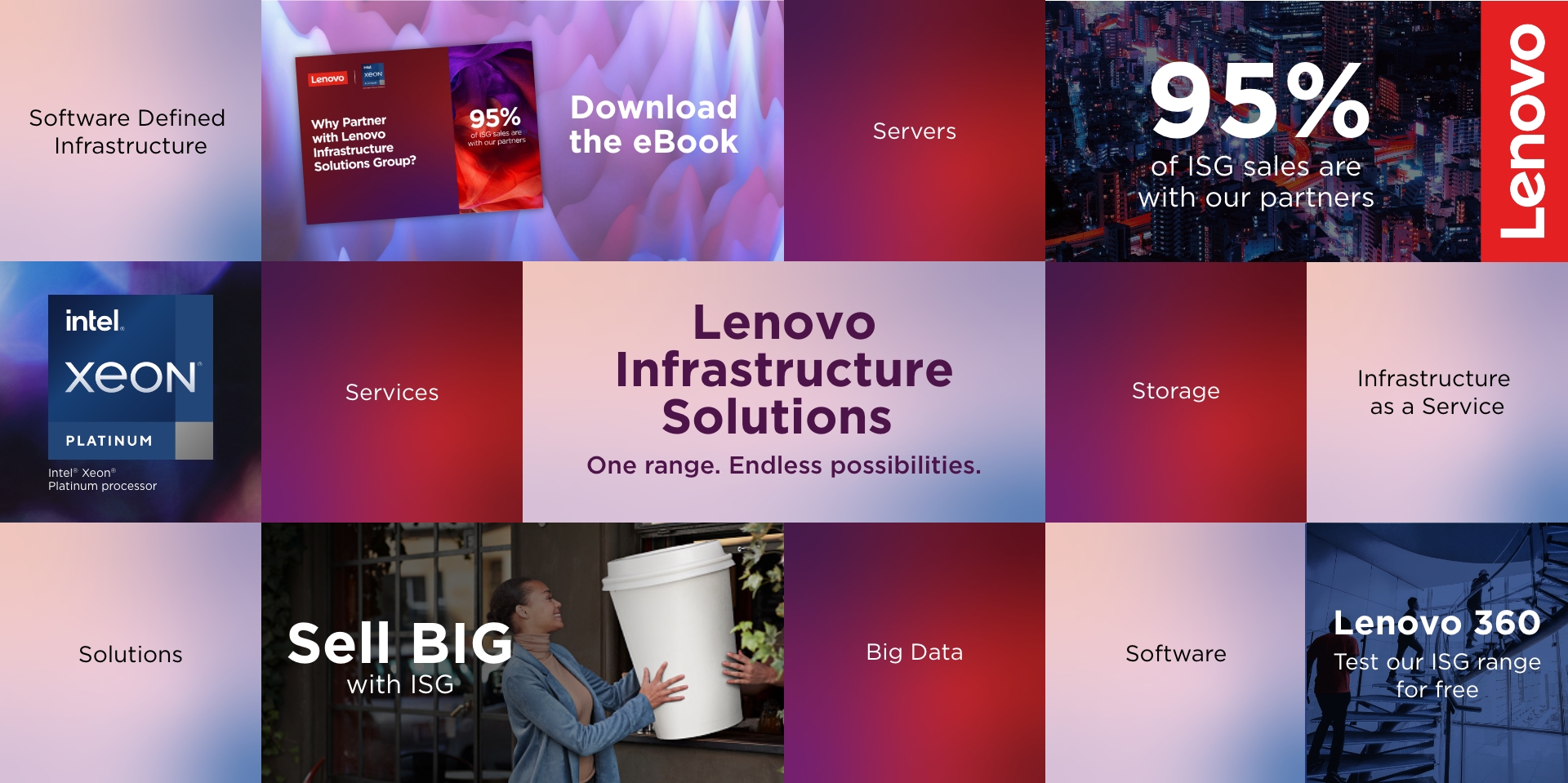 Lenovo, one of the world's leading technology companies, is well known for their PCs, laptops and smart devices but less so for their infrastructure solutions that include server, storage and cloud platforms. That's why Lenovo asked us to launch a campaign that targeted their partners, who are already well established with PCs and devices, but not with their infrastructure solutions.
The goal of the campaign was to activate Lenovo partners that were not selling infrastructure solutions to their clients. So, we took Lenovo's existing landing page used for demand generation campaigns targeting partners and turned it into a partner portal, with a brand new look and feel, similar to the work done for the Lenovo Storage Central hub.
By refreshing the content, we bought synergy across both pages and immediately engaged partners with an inviting space. With updated messaging, such as the benefits of partnering with the Lenovo Infrastructure Division, content syndication, display ads to a targeted partner audience and more, our always on campaign continuously drove traffic from non-active partners to the new hub. With only two weeks of media activity we have achieved 98 click throughs and 250k impressions. 
If that wasn't enough, as part of the campaign we also repurposed an existing ebook with new copy and design. The ebook embedded a 'for good' Cleo platform that rewards partners for their time and attention, and helps save the planet. For every download of the ebook, partners got to offload their carbon footprint which was a further incentive to partner with Lenovo. The campaign performed very well, hitting the targets that were set.
Curious to know more? Please get in touch to discuss the variety of ways we can assist you as we do for Lenovo.  
About Lenovo
Lenovo is a multinational technology company with operations in over 60 countries and products in around 180 countries. Lenovo specialises in designing, manufacturing, and marketing consumer electronics, personal computers, software, critical business solutions and related services.
About Cleo 
Cleo is a blockchain based rewards platform that brings a fresh approach to the buyers market. Rewarding people for their time and attention with an 'offer for good', including removing plastic from the ocean, planting trees or offsetting their carbon footprint, Cleo rewards customers for engaging with any piece of brand content or taking a desired action.