Nine Questions about Digital Marketing Milton Keynes Businesses are Asking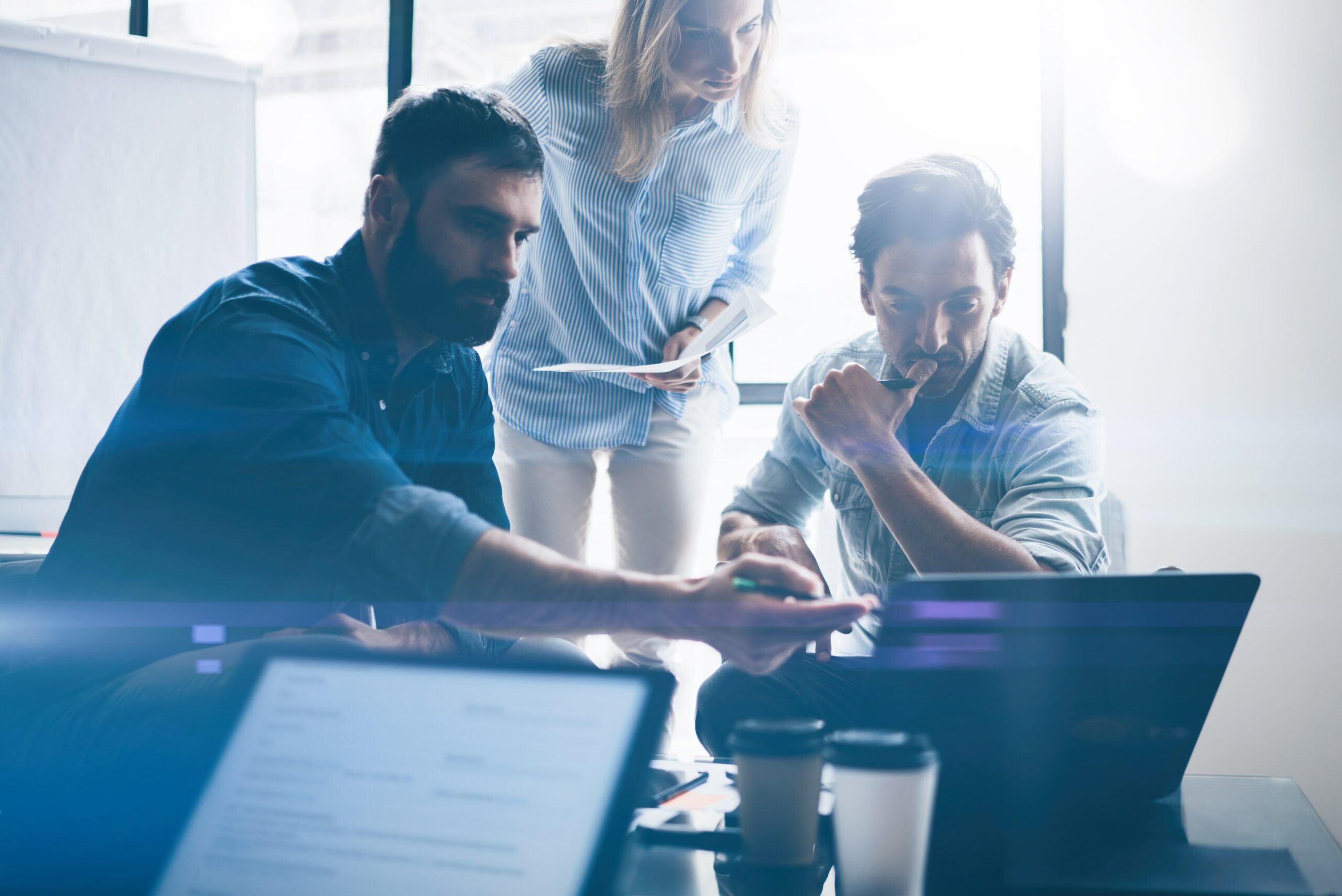 If you're looking for a digital marketing agency to work with, it can be easy to get lost in a maze of information and possibilities
After all, there are so many different companies offering so many different services. So getting to the bottom of who does what and which one is right for you can feel like looking for a needle in a haystack.
But it doesn't have to be. Finding the right agency for you can be made much easier if you have a clear focus on what you need from them, and ask them questions with this focus in mind.
To help, we've compiled nine key questions about digital marketing that Milton Keynes businesses and surrounding areas commonly ask. This isn't an exhaustive list, nor will all these questions apply to every enterprise. But it will give you a good steer towards getting the information you need.
Q1. "What do I need to achieve from working with an agency?"
This question should always be your first port of call.
There could be any number of reasons why you feel you need the help of an agency. It could be a fall in sales, a game-changing intervention by a competitor, a campaign around a new product or service you want to promote, or difficulties with a previous agency. Or it could be something else entirely.
But whatever it may be, determining the goal you want to achieve, or the problem you need to solve, will help you keep all your other questions and decisions firmly in central focus.
Q2: "What particular functions or services do I need to achieve my goals?"
Knowing what you need (see above) means you can then go to search for digital marketing agencies that are experts in the services or practices you need. But don't fall into the trip of becoming too single-minded about what is or isn't right for your aspirations.
A good agency will be able to advise on certain facilities that are right for you. If the facilities they suggest aren't the ones you would have expected, they'll be able to explain why they're better in a way that doesn't give you the 'hard sell'.
Q3: "How do you conduct and provide reporting, analysis and measurement?"
All the advanced marketing campaigns in the world are meaningless without the hard data that quantifies whether or not they're successful.
So when you start making enquiries with an agency, ask that what kind of reporting they do. If they suggest that they can do whatever suits your needs, then you have a clear opportunity to suggest the format that works best for you and ensure that it's used right from the start.
Q4: "What kind of influencer strategies do you prefer?"
How marketing uses influencers is a topic that's making headline news at the moment, so the response you get to this question is likely to be especially interesting. This blog points out some of the influencer trends that will shape related marketing efforts in 2019, and a good agency that's on the pulse of what's going on should be able to demonstrate a good understanding of at least some of these.
Q5: "What kind of technical or back-end set-up do you have supporting your campaigns?"
The importance of this question will vary depending on the nature of what you need. If you're looking for marketing support that's principally social, then establishing that an agency has the right expertise across the right platforms is more relevant.
However, if you're looking at website or landing page builds, or campaigns involving marketing automation, then finding an agency with integrated dev capability is a definite plus point.
Q6: "What sets you apart from other agencies?"
This is a great way of sorting the wheat from the chaff. A successful agency will be able to quickly detail the things they do that makes their campaigns work and their existing portfolio of clients happy.
On the flipside, an agency that talks the talk rather than walks the walk will be able to reel off a list of big names, or wow you with some headline stats, but may end up floundering if you dig a little deeper.
Q7: "Which areas do you consider your specialisms?"
Some agencies will naturally be more experienced and proficient in some industries than others. So it's important to bear this in mind if you're a highly specialised company that has a very specific target audience in mind.
There is another way of looking at this question. An agency may have a broad client portfolio, but instead may be an expert in certain marketing practices, like social listening or marketing automation, for example.
Q8: "Are you willing to ask tough questions about my existing marketing tactics and operations?"
The last thing you want when paying good money for marketing support is a bunch of 'yes men' and 'yes women'. What's the point of working with a marketing agency if your mind can't be opened to new ways of thinking?
The best agencies will be proactive in going through what you already do with a fine toothcomb. They will then (constructively!) tell you what they feel doesn't work and what they can do to make things better for you.
Q9: "What can you deliver for the amount that I'm willing to spend?"
Of course, eventually, the conversation is going to turn to money. And the key is to make sure that the agency can deliver maximum bang for your buck.
Ideally, an agency will either have a bespoke list of deliverables that they can furnish you with at your price point, or a package that's best suited to your financial means. But don't be afraid to make sure you're paying for what you need – and not wasting valuable money on what you don't.
Would you like to know more about working with a successful, versatile digital marketing agency? Take two minutes to find out more about what we do at Creation Agency and how we do it.