What is ABM? Account Based Marketing Defined, Tactics & Examples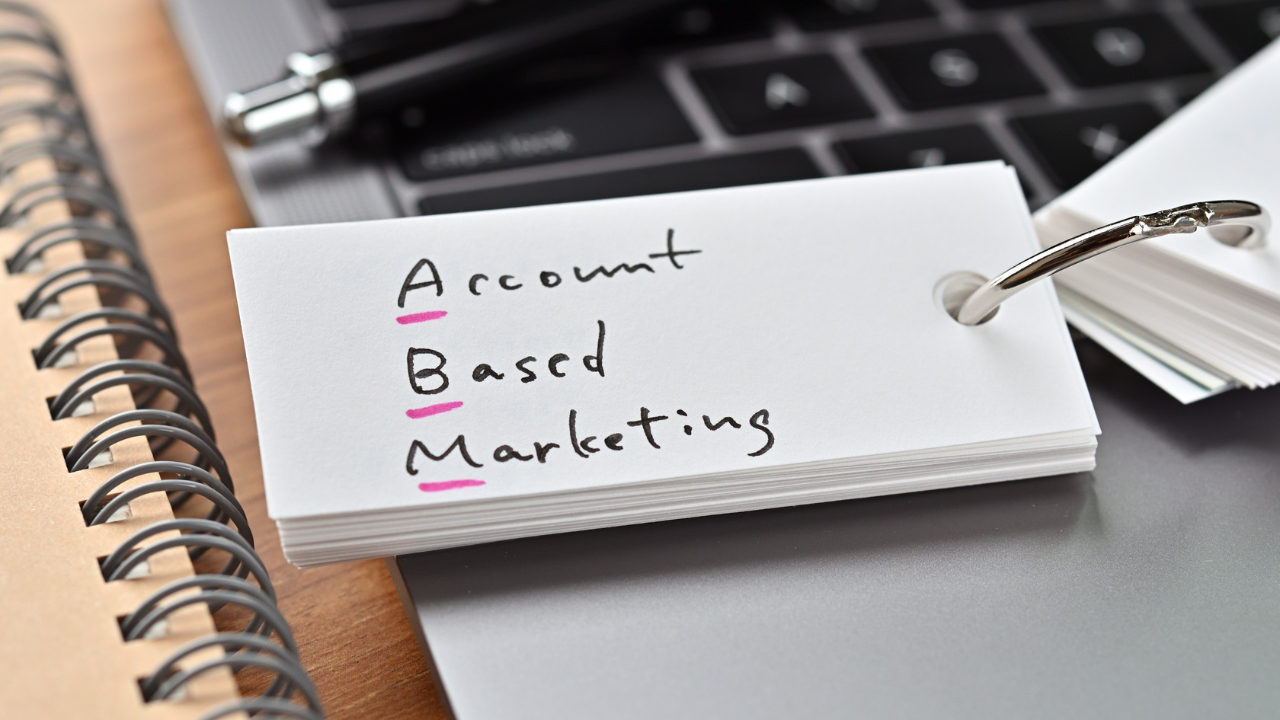 ABM has been all the rage in B2B circles recently. But what is it? And more importantly, how can you use it to drive results for your business?
In this article, we'll answer the key questions about ABM:
Let's get started.
What does ABM stand for?
ABM stands for Account-Based Marketing. This type of marketing is a strategic approach that focuses on specific accounts and their decision-makers. ABM is a strategic way to market to specific companies or accounts, as opposed to casting a wide net and hoping for the best.
It's been shown time and time again to be more effective to increase revenue and close more deals than traditional marketing methods, so it's definitely worth your consideration.
What are the benefits of ABM?
Here are three of the top reasons why you should invest in Account-Based Marketing.
1 – It's a more personal approach
With ABM, marketers can reach key decision-makers in target accounts with a personalized approach. This personal touch will make your customers feel valued and show that you understand their needs. By empathizing with your customers and letting them know that you can provide a solution to their problems, you'll be one step closer to closing the deal.
By using your insights to produce content that appeals to them, you can build a stronger connection. This relationship will be beneficial for both parties and act as a foundation for further development. According to McKinsey & Company, personalisation reduces acquisition cost by up 50% while also increasing revenue by 15%.
2 – It speeds up decision making
One of the key advantages of account-based marketing is that it can help to speed up the decision-making process. When you have established relationships with key decision makers in a company, you will have a more direct line to them, which can save time in the long run. 
If you want to speed up the buyer's journey for your prospects, deliver personalized content that is both timely and relevant. Hopefully, by the time a decision needs to be made, you will have earned the trust of your target account and they will be ready to convert into customers.
3- Increased return on investment
ABM has been shown to produce a higher return on investment (ROI) than other marketing strategies. In fact, according to The TAS Group, account-based marketing can generate up to 30% more ROI than traditional lead-based marketing.
When ABM is correctly targeted and customized, it may be quite cost-effective. The sales cycle is usually shorter in ABM. By focusing on the most attractive target accounts, you can get rid of unqualified prospects early by marketing directly to them. You can save time, money, and risks by focusing on the accounts that are most likely to convert.
What are the best Account-Based Marketing tactics?
There are many different account-based marketing tactics that businesses can use, but here are our favourites and what we often implement for our clients.
1. Prospect-specific offers
High conversion rates are crucial for account-based marketing because there are often only a small number of target accounts. To make your content more relevant and personalized, create offers that are catered to a specific target account.
2. Personalized experience on the website
Because account-based marketing is so specific, it's a marketer's dream come true to have programs like this that also boast high conversion rates.
Personalizing landing pages tailors the experience for each individual user and further increases conversions. This can be done by displaying different offers, forms, website copy or images based on which person or account is visiting the page. You can even take it a step further by including the visitor's name on the page — but beware, as some people might find this too personal.
3. Using social intelligence
Personalizing communications according to an account's current efforts and challenges is key when it comes to account-based marketing. It's often wise to keep track of developments of target accounts frequently.
There are two main ways to collect market intelligence: subscribing to public information services and monitoring social media and company activity.
Google Alerts is an example of the former, while social listening can be used for the latter. As part of Creation's advanced tech stack, we can monitor understand and engage with your key accounts at the speed of light, gathering all the intelligence we need to run high-converting ABM campaigns.
While press releases have their own value, social data provides a more accurate understanding of what's going on at a company level. When running an ABM program, it's important to remain agile so changes can be made when new information arises.
4. Person-based ABM
Person-based advertising targets decision makers at your target accounts and serves ads specific to them. At Creation, we specialize in ABM at both an account and individual person level.
With person-based marketing, you can go beyond the accounts and target the key people – those that make the decisions.
Our advanced custom tech stack is so powerful, that we can identify how many times the key decision-makers view and click on ads that we serve across a mix of channels, and even insight into how long they stay on the landing page – providing such valuable insight.
3 Successful ABM Examples
Marqeta
When Marqeta launched their card issuance and payment solutions platform in the UK, they chose Creation to create and launch a 5-month ABM pilot campaign.
Bespoke content was created and promoted for their technical and non-technical target audiences within banking and fintech.
The campaign used multi-channel engagement tactics to align content to the awareness and consideration phases of the customer journey. Cross-referencing Creation's buyer intent data then helped to deliver high-quality leads, exceeding the target by 12.7%.
Salsify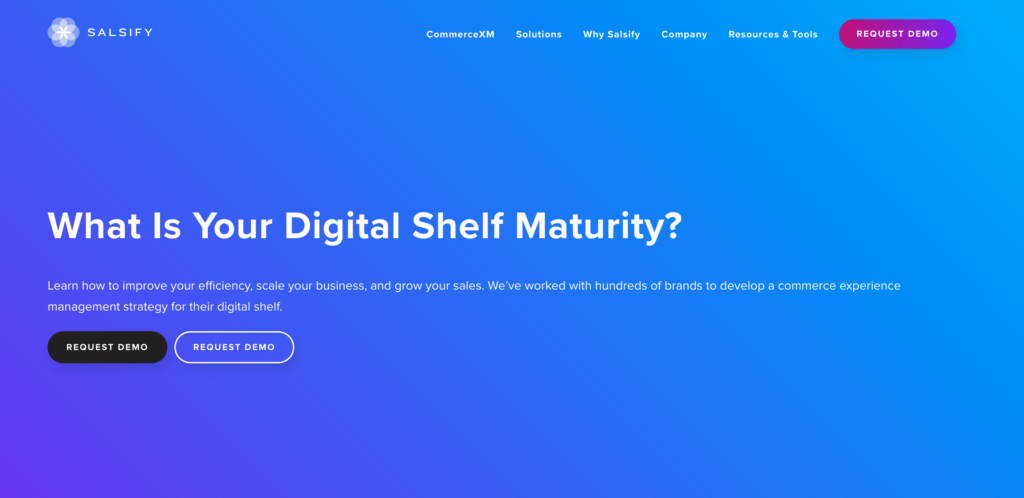 Salsify works with huge retailers like Target and Wayfair to help businesses create meaningful connections with their customers on the digital side. When Salsify wanted to reach the goal of 60 additional registrants for a road-show event in New York City with Google and Johnson & Johnson speaking on their behalf, they decided to use an ABM method.
Salsify increased conversions by sending out custom messaging, targeted display ads, personalized emails and passing qualified leads to the sales team. Salsify managed to acquire 82 registrants within two hours of the sales team reaching out.
Robin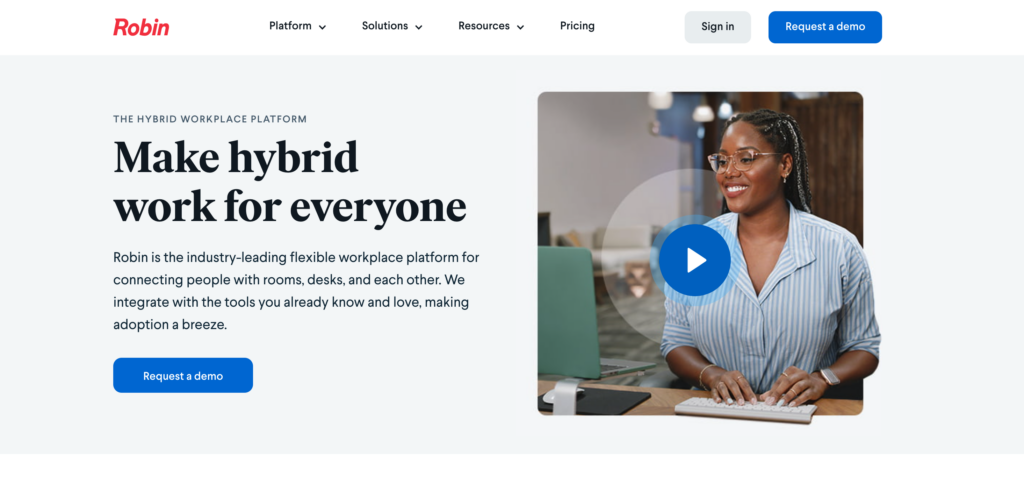 Robin is a SaaS solution that helps businesses of all sizes manage hybrid work. They work with teams including GIPHY, Fender, and Peloton.
Even though technology solutions for offices isn't the most glamorous industry, Robin was aware of the impact their product had on current customers. However, it was tough to demonstrate that same potential to future buyers. They needed a way to increase website traffic while also displaying foreseeable results that ideal consumers could achieve.
Utilizing their customers as the best source of content, Robin was able to target ideal accounts through paid advertising and social media by highlighting the office spaces they helped create. As a result of running the ABM campaign, Robin had increased site traffic by 50% and leads by 20%.
That's all folks!
So there you have it, everything you need to know about ABM. 
Now that you understand what it is and the benefits of using it, how can you get started with running an account-based marketing campaign?  Simply get in touch with us! We'd love to walk you through how we can help!
Get in touch with Creation Agency