Conscious advertisers – how sustainable is the advertising industry?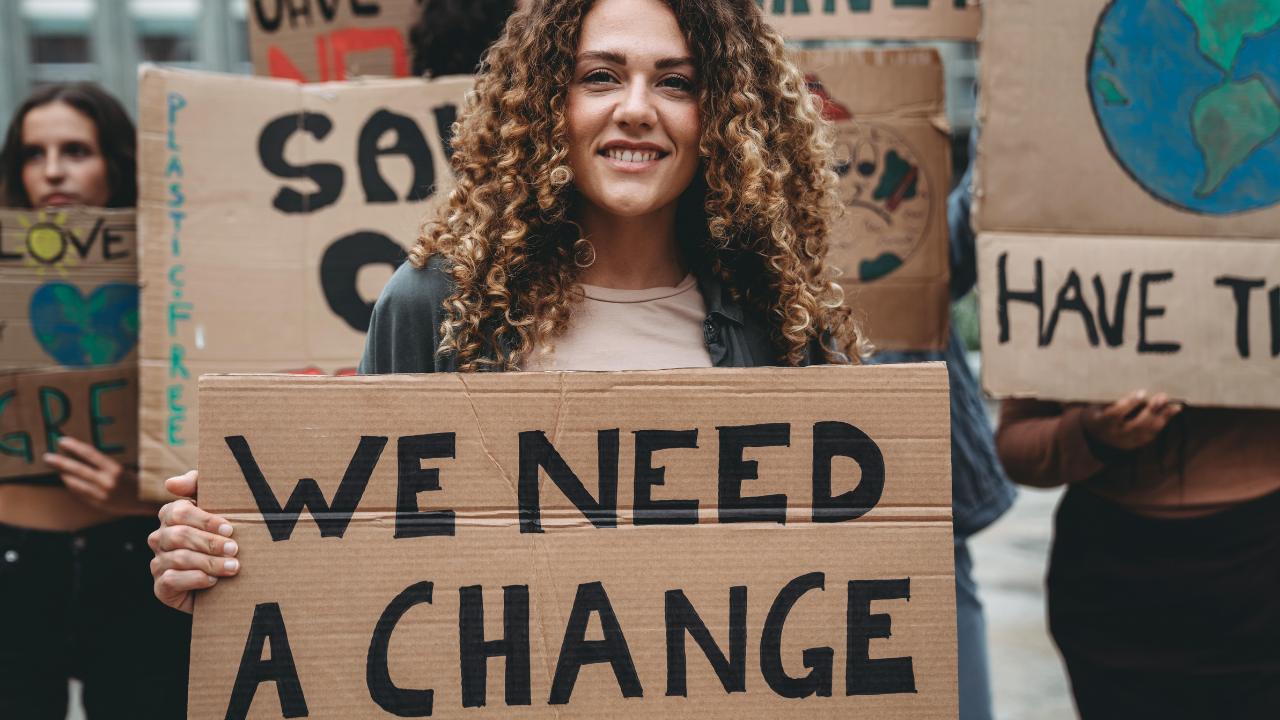 76% of advertisers want the industry to further reduce carbon emissions
Sustainability means existing without depleting natural resources. From the development of products, goods, and services to meeting needs without compromising future generations, sustainability is more than protecting the environment. Sustainability is economic development, social responsibility and more.
That's why in the corporate world, sustainability is vital. Taking into account manufacturing, logistics and customer service, going green improves the quality of lives making it beneficial for both businesses and the environment. But how sustainable is our industry? 
The advertising industry
According to purpose-led ad platform Good-Loop, internal pressures are pushing the advertising industry to adopt more energy-conscious business practices. But while six out of ten advertisers say they are currently tracking the emissions generated by their digital ads, 76% felt the industry needs to do more to tackle the carbon cost of online ad campaigns.
Add to this that nine in every ten (87%) marketers believe the digital ad industry has a responsibility to reduce carbon emissions, seven in ten (69%) brand marketers believe there are not enough educational training programs and only 2% of the 51% of organisations who plan to reach net zero in digital advertising have already actually done so, it's no wonder the pressure keeps mounting. 
The pressure to adapt
With consumers becoming more environmentally conscious, this is prompting sweeping changes across all the major industries, including advertising. In fact, in a recent Salesforce survey, research shows that over three quarters (78%) of customers say environmental practices influence their decision to buy from a company and two-thirds (66%) have ceased buying from companies whose values didn't align with their own.
This type of customer response, plus the growing regulatory pressure, has prompted historically large ad spenders, like the auto and fashion industries, to pivot toward more sustainable products and practices. These practices have also trickled down into advertising, with companies such as Toyota deciding to cut back their advertising carbon footprint by 20% through new partnerships.
Building a sustainable future 
So, how much does a digital ad campaign contribute to carbon emissions? According to Good-Loop, the average online campaign releases 5.4 tons of carbon. To put that into perspective that's almost a half of what a UK consumer generates every year! And that's why advertising needs to meet demands for more environmentally friendly business practices.
However, there are hurdles in the way. Even though many advertisers are tracking their carbon emissions, while some haven't started working towards reduction, there is no unified advertising policy meaning measurements aren't standardised. Still, developments are underway with Integral Ad Science and Good-Loop announcing that they are looking to create a standardised way for agencies to track the emissions of all their digital campaigns.
Creation Agency
Did you know that according to Scope 3, 1 million video impressions has the same carbon footprint as someone flying from Boston to London and back?
At Creation, we've been influenced by this news and recently partnered with Earth9, the UK's first carbon mitigation platform that invests at least 51% of profits back into nature-based solutions and climate technology. On a mission to create a happier, balanced planet by making all of our campaigns carbon neutral, we can help you mitigate your marketing efforts and take action to build a low-carbon future. 
Get in touch with Creation Agency