Creation gets pretty muddy for charity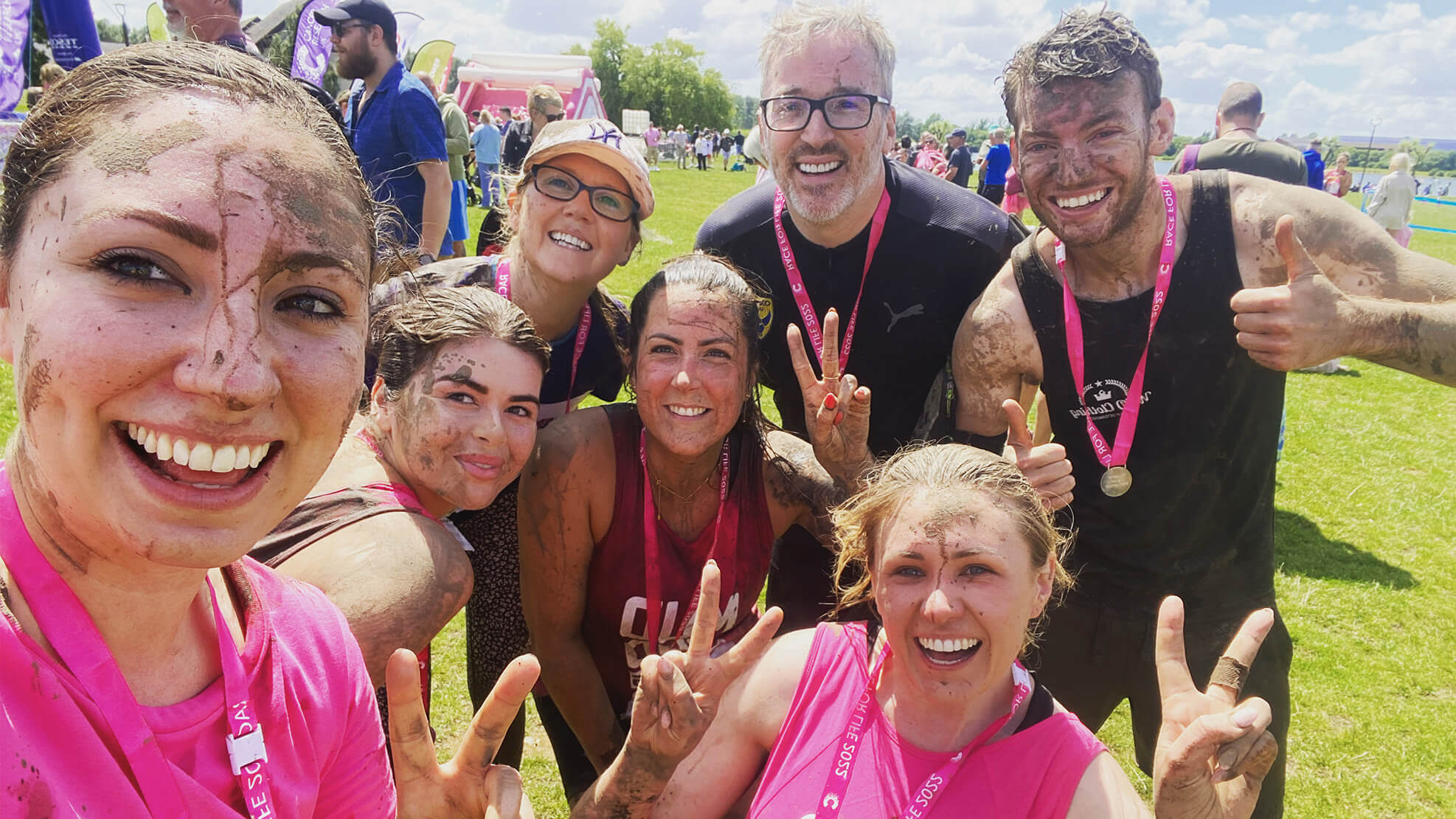 On Saturday 11th June, we put a team together of fine, young (okay maybe not so young), athletes to take part in Pretty Muddy. Running, bouncing and even falling around Willen Lake in Milton Keynes, our team of volunteers had so much fun raising money for Cancer Research UK.
From climbing and crawling to slipping and sliding through the mud, Creation raced to get ahead raising an amazing £935 plus £220 Gift Aid at the race for life for a fantastic cause.
To see Creation get down and dirty, watch the video below for a full flavour of what was involved:
About Pretty Muddy
Cancer plays dirty but so do we, that's why Pretty Muddy is unlike any other fundraising event. It's a 5k muddy obstacle course that everyone, no matter their fitness level, can take part in to help beat cancer.
We all have a reason to race for life and at Creation we are committed to supporting vital research and essential services needed for people with cancer. To learn more about our charity events, take a look at our Macmillan Coffee Morning blog.