How King Charles III feeds our climate change curiosity…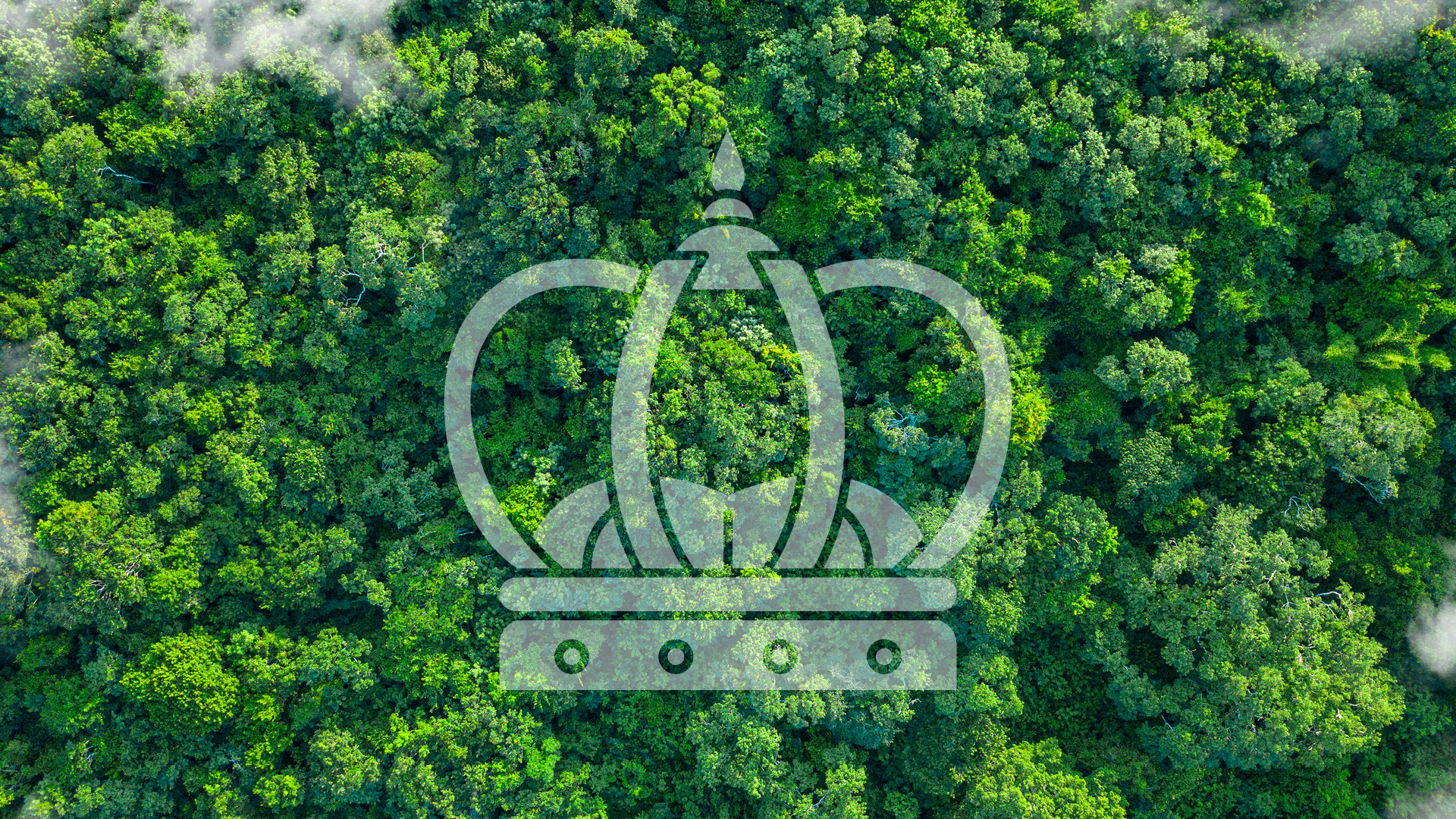 Royalist or not, one thing you can't ignore following the King's coronation is his dedication to environmentalism, supporting charities and campaigns that protect and repair our planet. Here are three ways King Charles III has inspired us with his conservation work that puts people and our planet first:
1. Created an organic garden 
In 1980, Charles followed the advice of Miriam Rothschild, a lead advocate of biodiversity, and started transforming Highgrove, his Gloucestershire estate, into an organic garden. Renowned for sustainability, organic gardens are a perfect habitat for natural predators and pollinators, but Charles has taken his organics further by creating a specially-built reed bed sewage system for all the waste water from the house.
Determined that no chemicals are used in this garden, it is clear that Charles has an enormous passion in preserving rare and endangered species of plants. He also uses the garden as a source of charitable donation by selling its produce in Waitrose under the name Duchy Organic with all profits going towards charitable causes via the King's own foundation.
2. Launched a sustainable markets initiative
In 2020, Charles established the Sustainable Markets Initiative (SMI) to help the private sector accelerate towards a sustainable future. Calling upon communities, businesses, investors and consumers across the globe, the SMI encourages the private sector to improve their efforts in transitioning to more sustainable practices and has kickstarted action towards a greener world.
In addition, the SMI recently launched a new global initiative, The Great Reset, with the aim to rebuild, redesign, reinvigorate and rebalance our world. It has been designed to ensure businesses and communities 'build back better' by putting sustainable business practices at the heart of their operations as they recover from the coronavirus pandemic.
3. Became a key figurehead in climate change 
In 2021, Charles was heavily involved in the United Nations Climate Change Conference (COP26) in Glasgow, where he issued an urgent call for action from world leaders. During the opening ceremony, he said: "I can only urge you, as the world's decision-makers, to find practical ways of overcoming differences so we can all get down to work, together, to rescue this precious planet and save the threatened future of our young people."
Charles then went on to explain how he was reducing his own personal footprint and outlined some recent swaps he had made, including:
Installing solar panels at Clarence House

Switching the heating of Birkhall to biomass boilers 

Converting his Aston Martin to run on bioethanol made from cheese and wine
From reducing his own carbon footprint to being a patron of the campaign for wool over man-made fibres, Charles' environmental contributions inspire us every day to stay curious and look for new ways as an agency that we can help improve the impact our industry has on the environment. 
Digital advertising has a massive carbon footprint. For example, in the UK an average digital ad campaign emits over 5.4 tons of CO2 – that amounts to half of one UK consumer's annual emissions. That's why at Creation we're committed to building a low-carbon future by partnering with eco-friendly social enterprises, like Earth9, to rebalance the carbon footprint of our organisation and the client campaigns we manage through initiatives, such as carbon mitigated laptops for employees, sponsoring projects that remove plastics from the ocean in Thailand and so much more.
Curious to learn more about our sustainable initiatives? Read our blog on Earth Day and why it matters.