Winners of the iEco design award for most sustainable booth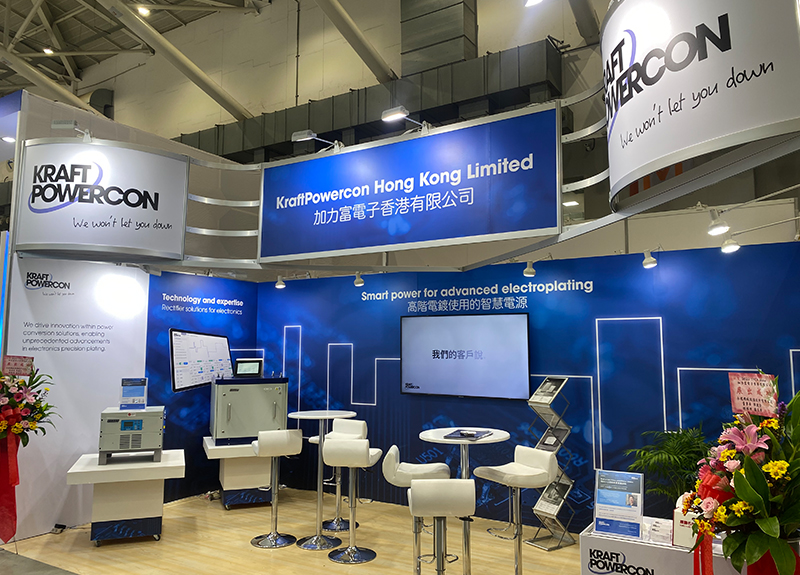 We're thrilled to announce that the stand we designed for our client KraftPowercon, a company who drives innovation within industrial power conversion, proudly received the iEco design award for most sustainable booth at the Taiwan Printed Circuit Association (TPCA) tradeshow.
Awarded for supporting TPCA in promoting sustainable development, sharing their environmental vision of reducing carbon footprint, enabling sustainability, and reducing exhibit construction waste that causes environmental change, Creation were delighted to work with KraftPowercon on this event – designing the event wall and other materials.
Passionate about producing carbon neutral projects and campaigns, Haley Last, our sustainability ambassador, said: "As a conscious business, we express our passions and values through our work – by doing business that puts our people and planet first. That's why we're proud to work with like-minded clients like KraftPowercon, and win awards like this for our creativity and commitment to do our bit for a happier, balanced planet."
Eva Otel, global business development and marketing manager at KraftPowercon, added: "Our marketing agency, Creation, partner with Earth9 to mitigate the CO2e (average 8 tonnes per person per year) of each employee – so the creative team who worked on our stand are carbon neutral too."
To find out more about Creation's mission to help protect the planet, read our blog 'Creation partner with Earth9'.
About KraftPowercon 
Headquartered in Sweden, KraftPowercon started in 1935 and today has five production facilities in Sweden, China and India, and sales offices around the world.
Active within multiple areas of industrial power, such as electrolysis & hydrogen, air pollution control/ESP, marine, PCB & semiconductors, general metal finishing and uninterruptible power systems, KraftPowercon create value for customers by ensuring efficient, green, and reliable processes that meet today's and tomorrow's demands.